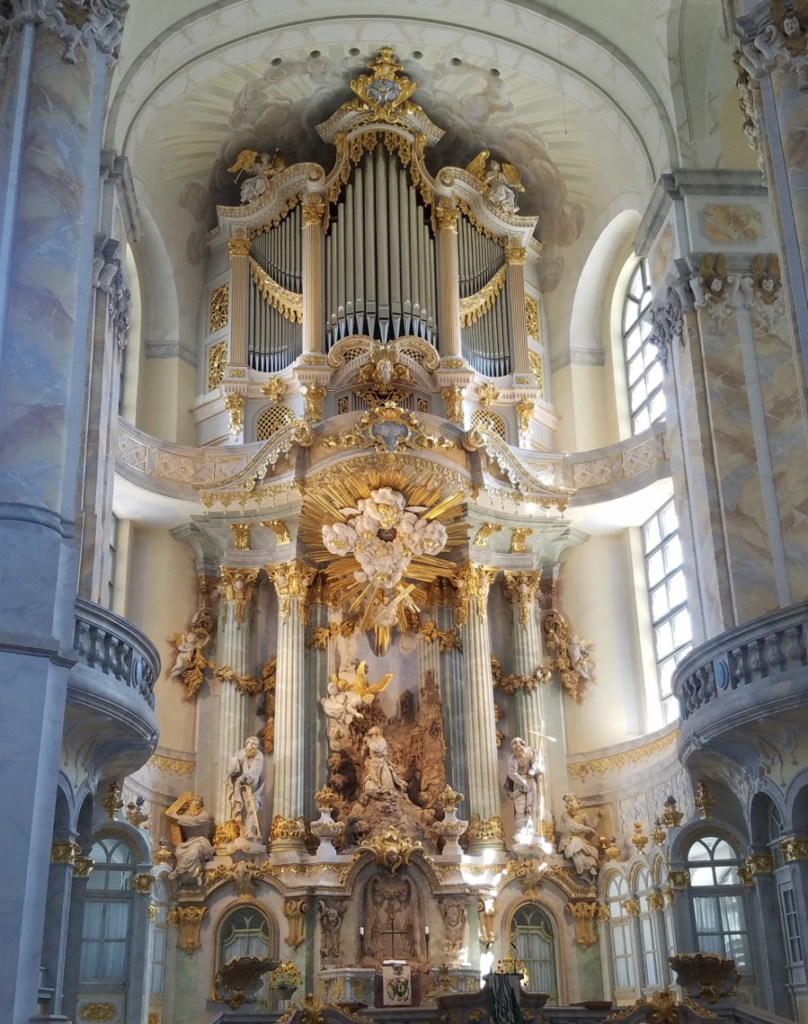 To round out our first week of the Mendel Isolation Playlist, Darwin Scott, Music Librarian, gives us our Friday music recommendation: Beethoven's Missa Solemnis on Alexander Street.
This visually and musically stunning live performance of Beethoven's Missa solemnis captures the 2005 concert celebrating the reconsecration (30 October 2005) following the completion of Dresden's reconstructed Lutheran Frauenkirche (Church of Our Lady) that had commenced in 1994. The video, continuously panning between the performers and the church's restored interior, not only captures the magnificence of Beethoven's conception, completed four years before his death in 1827, but also the awe of being within the revivified space.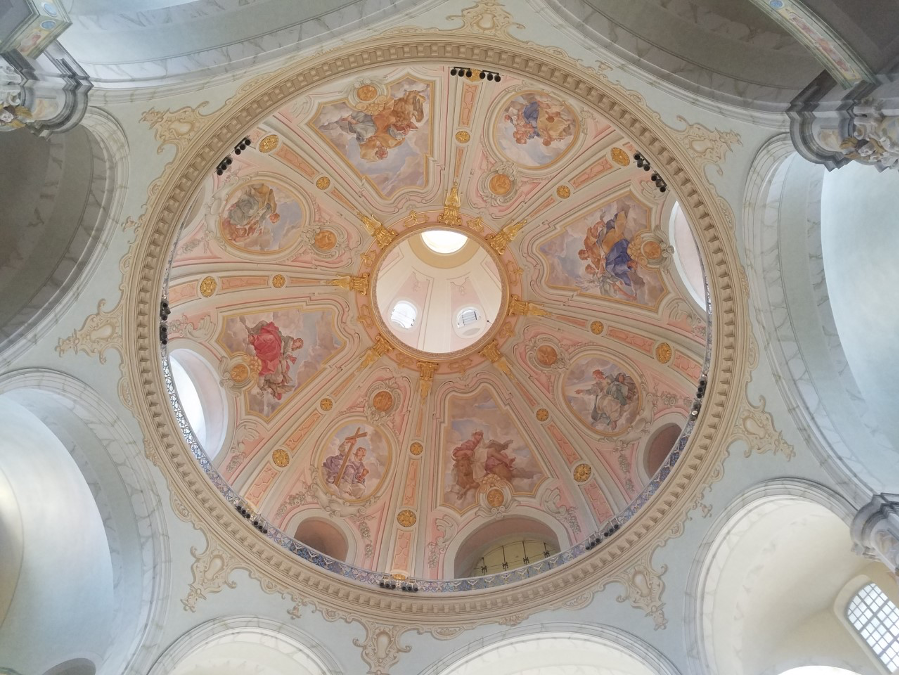 Completed in 1743 after the death of its architect George Bähr (1666-1738) this architectural wonder and one of the great landmarks of Dresden, turned into a burning inferno and collapsed on 15 February 1945, two days after the Allied fire bombing that destroyed the city. Under the communist regime of the GDR, the remaining pile of rubble eventually became a memorial against war. During the 1980s, the destroyed church increasingly became a rallying point for protestors until the 1990 reunification of Germany.
In a visit to Dresden in late July 2018, Mendel Music Librarian Darwin Scott experienced firsthand with profound wonderment the restored Frauenkirche, and the unforgettable images and sounds of this performance immediately came to mind.